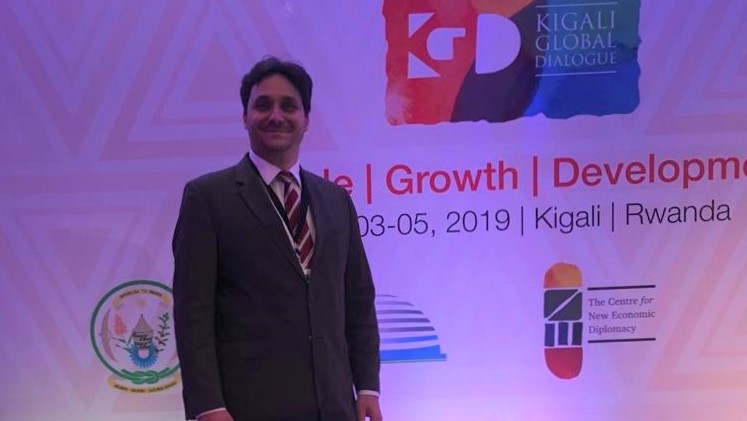 Rwanda. This is probably the most optimistic story from Sub-Saharan Africa over the last 50 years.
 25 years ago, after the wave of ethnic violence and genocide, which in an 11-million country has claimed, according to conservative estimates, 800,000 human beings, almost no one gave this country a chance. It seemed to plunge into chaos.
And yet in the last quarter of a century, according to the consensus of other Africans, it has become the Swiss of the continent. Not only a place of economic success, efficient administration, inclusive education, but also a debate about the future of the continent, its needs and challenges in the era of globalization.
Such platform is certainly the "Kigali Global Dialogue" (3-5 July 2019), which – continuing the Swiss metaphor – wants to be Davos of the continent. This is a unique initiative in the global South, a joint project of the Indian think tank of the Observer Research Foundation, British government agencies, private investors and the Rwandan authorities.
On the first day, Europeans and Americans, although sometimes present on stage and in the audience, listened mainly. And contrary to the assumptions of many more experienced African observers, the discussion did not concern the colonial past and responsibility for it.
 The entire conference was created as a place for exchanging experiences between India and African countries and Africans among themselves. How to provide cheap but universal and trustworthy medical care in communities far from the main roads? How to mobilize various parts of the administration to achieve common goals? How to reduce air and water pollution, raise ecological awareness of societies? Water, air, rubbish – how to make the beautiful and increasingly populous continent remain a natural treasure of the Earth, but its inhabitants could benefit from development?
All discussions very practical, focused on the exchange of ideas and experiences, a lot of time for behind-the-scenes conversations, making contacts and making friends.
Temperature? 30 degrees, cool evenings. An invigorating wind from Africa for Europe in a fever.