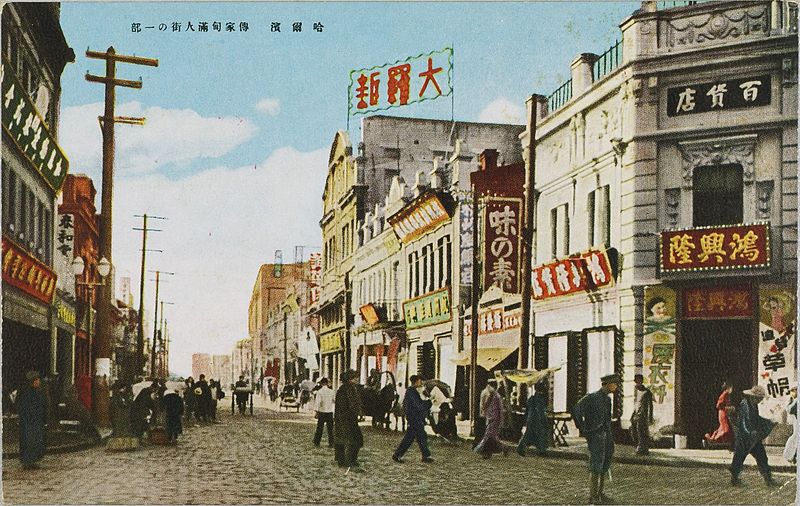 The publication has been automatically translated. If you want to read texts translated professionally, please make a donation and help us develop the institute.
*
Return of Poles from Manchuria to Poland, 1949.
The number of Polish citizens in this period was approximately 1,600 people. In mid-1949, the Communists from Poland sent to Harbin the plenipotentiary of the government – commander Jerzy Kłosowski and Kazimierz Krąkowski for help. Their task is to liquidate the Polish colony in Manchuria. They are to persuade the Poles to return to their homeland. Repatriation to Poland was free, at the expense of the Polish government. Repatriation to other countries was at the expense of citizens. However, it was apparently not true. The Polish Red Cross did not refuse to cover the costs of repatriation to other countries.
Rallies and meetings were organized to present the situation of post-war Poland. In order to rebuild the country, it was necessary to have people of various professions. Poles were encouraged to return by priest Paweł Chodniewicz. He was a frequent visitor in our home. In the book by Marek Cabanowski "Secrets of Manchuria. Poles in Harbin " there is a picture of a priest along with a group of Poles willing to leave. There is also my mother Helena Graczyk and Lena Gnatowa. They signed up as one of the first to leave.
From that moment on, people were coming to our house, bringing small gifts; they were crying and saying goodbyes. At the cemetery, priest Paweł Chodniewicz celebrated a special farewell mass. All monuments on a graves of our family were new and the priest sacralized them. My parents hoped that the monuments would be long standing. This was our last meeting with the priest. He died suddenly after the stroke.
Polish authorities began to liquidate the Polish school. They also burned Polish books from the library. A large pile was made at school and set on fire. The Chinese looked at it with amazement in their eyes. The "Polish Farm" was also abolished. In the month of June, the first date of departure was set. It was quickly canceled because it turned out that some people do not have orderly documents. This was especially true for mixed marriages. At the beginning of July a truck drove up to the house (loaned from the sugar factory in Aszyche – we lived there). Our trunks and suitcases were packed, yard was full of Chinese kids. They were shouting and waving behind the car. It was warm and the road was dusty. We're at the station, and there are a lot of people here. Everyone is crying. They put us into luxury wagons. And we stand. The Chinese were surprised again, they also came to say goodbye to us, but the train has not moved for a long time.
On the platform, a Chinese man runs small steps with a large basket suspended on his stomach. It's full of sweets and fruits. In the end, my father approached him and asked (he spoke perfectly in Chinese) who he was looking for. It turned out that it was my grandfather Jasinski Jan who asked a Chinese friend to deliver fresh fruit for me. News spread that the train does not move, you can hear terrible crying again and you can see swollen faces. Apparently we are waiting for some people's missing documents. Finally, we're moving. We say goodbye to this wonderful city of Harbin inhabited by various nations. We leave the world of people who have not been bothered by our Catholic religion, other feasts and customs. Poles were allowed to have their Polish high school school, two Catholic churches and a cemetery on this foreign land. We had our Polish club, press, our little homeland. We say goodbye to China with their tolerance for other nations, with friendly people. We will never forget the Chinese people with whom our parents spent over forty years of their lives.
We are already at the Sino-Soviet border. Here we have to leave the Chinese wagons, which were very comfortable, covered with leather. They seat everyone in freight wagons. They place us on the upper shelf on bare wood. Above us there is the Stachurski family with three small children. In this way, they deployed everyone: several families to each wagon. My parents had bedding, so somehow we may have been less smothered. At the beginning of the trip, everything hurt. Before leaving, the Soviets organized a refreshment in the restaurant. Tables were pledged, but people approached this with some reserve. I saw the pledged tables only through the window, because it turned out that you had to pay for consumption.
During the trip we received one hot (in theory it was supposed to be) meal. Mostly it was a red borscht, but it was not always warm. Fortunately, my father bought a packed lunch. We had a search on the border. The soldiers who carried out searched for gold. In particular, they destroyed photographs that were torn up and trampled on their feet, and they took Chinese paper money (no value). He carried this money as a souvenir. The soldiers destroyed books, albums and maps. They also broke porcelain and lacquerware items. They were angry that there was no gold.
My father and two colleagues asked the train manager to slow down the driver near Lake Baikal. We could look at the section of the giant lake for a moment. The weather was nice, so the view of the lake was beautiful. The train was worst during the rain. The roof was not tight. The bedding was damp and cold. It was not possible to dry it. We were guarded by soldiers with rifles. At some point a train full of young, shaved bald boys convicted for political crimes rode up. They took them to labor camps in the depths of Siberia. For some time both trains stopped. My father and his friends quickly organized several packs of cigarettes and chocolate bars. It was necessary to distract the watchers. My father's friends went to give the convicts cigarettes. The convicts managed to shift what they had. We only communicated with gestures. We finally traveled further and passed wonderful views, lush plants. The window in the wagon was small, but I counted 41 passing tunnels during the day.
According to the list of repatriates of the first turn, there were 299 adults, 74 children under 16 years. Together, 373 people returned to Poland initially, including 14 nuns. Apparently, they came to the monastery in Krakow. On July 29, we crossed the Polish border in Biała Podlaska.
Łucja Drabczak