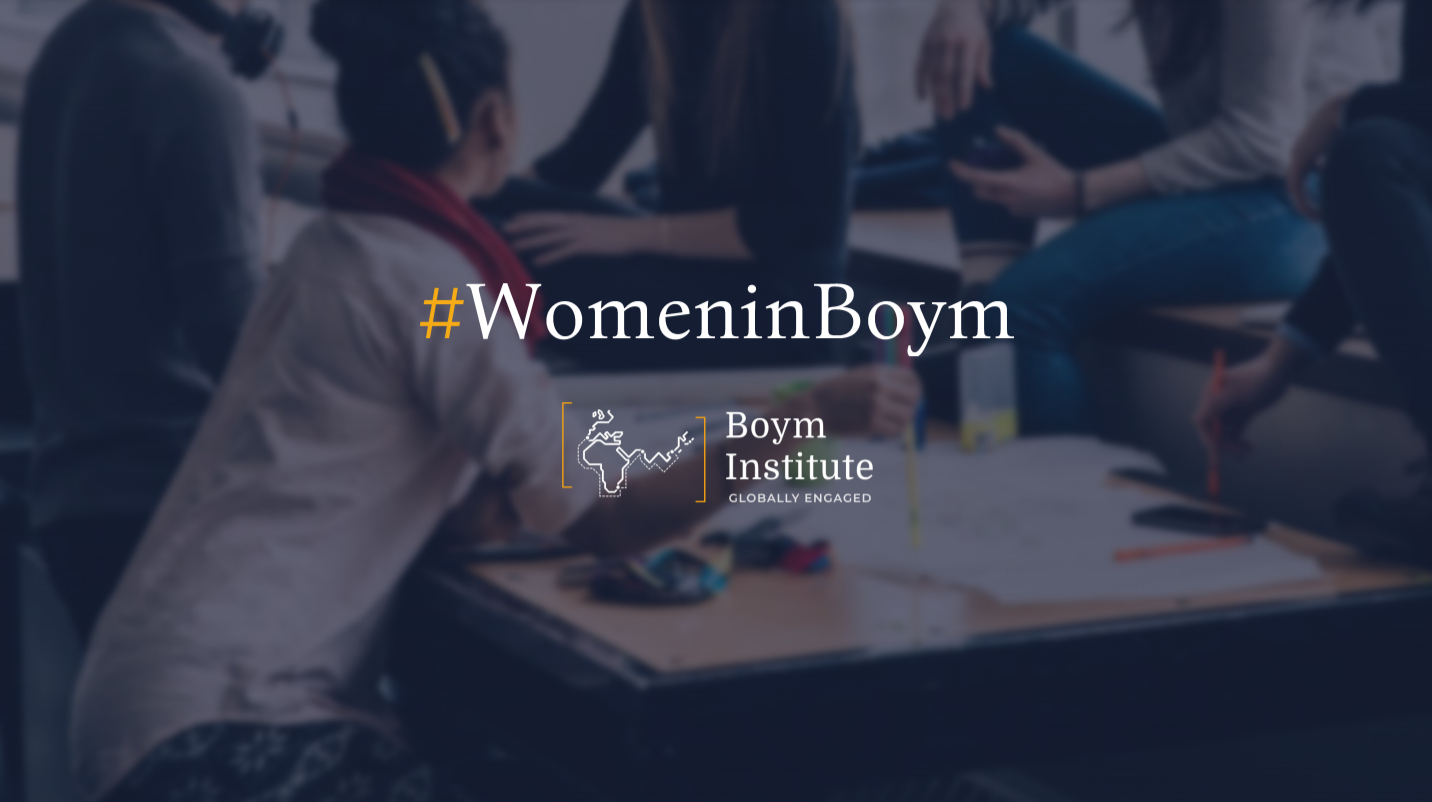 At the Boym Institute we are coming out with new initiative: #WomeninBoym, which aims to show the activity of this – often less visible – half of society. We will write about what women think, say and do. We will also publicise what women are researching and writing. We have three main objectives.
Firstly, it is to draw attention to women's issues in Asia in their political, social, cultural and economic dimensions. We will publish interviews, articles and analyses on the situation of this half of society in Asian countries, as well as on the global stage more broadly. 
Secondly, we want to support women in their activities in the field of political and social sciences, international relations and the interface between law and economics. We are particularly keen to increase the participation of women in public debates, broadcasts, journalism and the winder media world. We have repeatedly diagnosed the following problem within the framework of discussions within the Boym Institute: despite the large number of female experts in the field of international relations, political science, oriental studies, sociology and political science, there are still far fewer women than men in the public and private media. 
Thirdly, we write about women so that our knowledge of their situation and problems can in future result in joint women's initiatives between Poland and Asia, in the area of entrepreneurship and on the level of cooperation between non-governmental organisations. Our writing is a form of action, and it is intended to encourage other actions. 
Since its inception, the Boym Institute has sought to be an organisation that supports and motivates women to actively participate in the public debate on international affairs in Poland. We started with ourselves: we take care of the representation of women in the team as well as in the board. 
We begin the #Women initiative with a series of articles, interviews and analyses, seeking to represent women living in Asian countries. Additionally, the main theme of the Boym's Quarterly No. 7, edited by Anna Grzywacz, Tomasz Augustyniak and Patrycja Pendrakowska, is women's issues in contemporary states in Asia. It is a reaction and response to discussions on the role of women and their rights in both Poland and Asia.