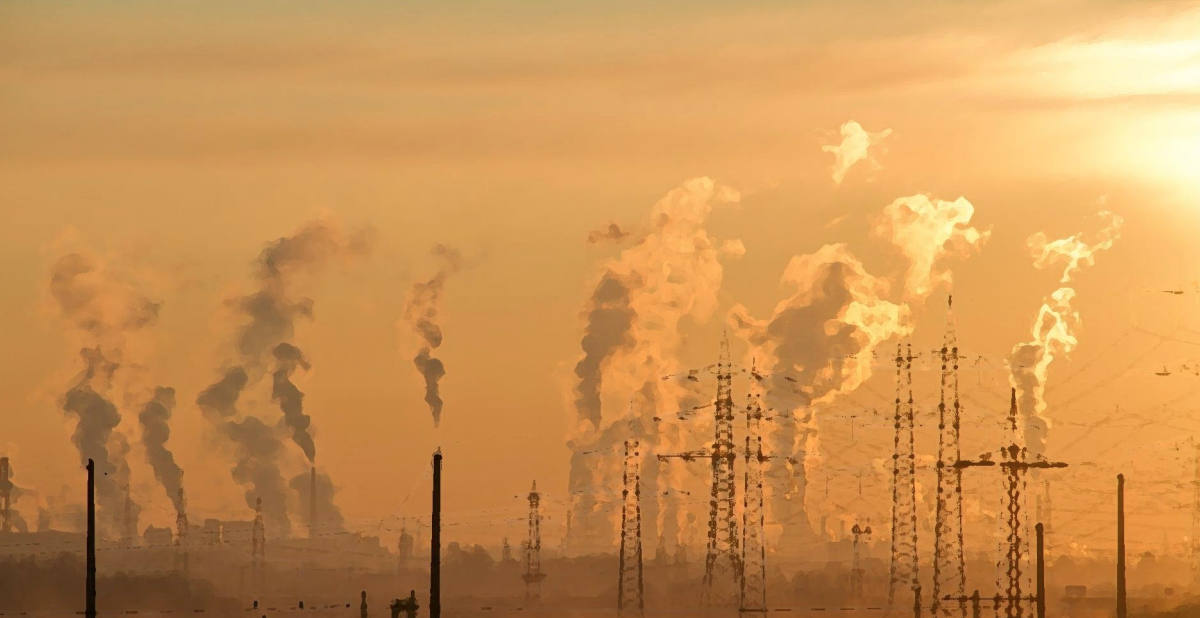 As the awareness of the scale and pervasiveness of climate impacts on human societies keeps rising, so does the frequency with which the terms "climate refugees" and "climate migrants" are being used in the public discourse "to describe those who are being displaced due to adverse consequences related to climate change" (Atapattu, 2020). One might be forgiven to think these terms – given their apparent utility and ubiquity – are purely descriptive and conveniently straightforward. Not quite. And contesting their seeming obviousness is key to tackling the issues that they purport to describe.
Climate has played a significant role in population movements throughout history and across the globe (de Sherbinin, 2020). Changes in the most fundamental conditions that underpin human existence, that is those that determine access to necessities such as food and shelter, impact the ability of individuals and communities to sustain themselves. And yet the emphasis on "climate" in "climate refugees" overstates the case by subscribing to a deterministic view of human action that obscures a more complex reality (Goodfellow, 2020). While undoubtedly important, climate factors don't motivate human action in isolation from other factors, whether social, economic, or political, let alone override them. "People rarely move solely for climate-related reasons" (Atapattu, 2020) and in most cases what climate disruption does is "tip the scales" so that previously difficult but manageable conditions become intolerable, thus precipitating displacement (de Sherbinin, 2020).
Such "tipping points" are made possible by the reigning development model of the past decades, whereby populations in the Global South pay the price of improvements in quality of life enjoyed by the Global North through the exploitative resource extraction and waste disposal (including dumping CO2 into the atmosphere) that leave their regions degraded or uninhabitable. Worse still, these populations are inspired, encouraged, or compelled to abandon their ancestral ways of life that evolved within the limits of their local ecosystems, and instead to pursue the unsustainable mirage of the so-called "Western lifestyle". Any short-term rise in living standards in the wake of such abandonment comes at the expense of long-term survivability, as whatever gains seem to be made occur within the framework that is bound to negate them in the near future. And even these temporary gains may not have come nor ever will, as most of the so-called climate refugees and migrants "were poor to begin with and will be poor if we solve climate change" (Goodfellow, 2020). What the worsening impacts of climate change do exceedingly well is expose this underlying dynamic of injustice and short-termism.
Due to these very complexities the number of people who will be forced to move because of climate change is hard to establish with any precision. While some confidently claim that "[o]ver the next 30 years, the climate crisis will displace more than 140 million people within their own countries—and many more beyond them" (Taiwo & Cibralic, 2020), others caution that while "[p]redictions range from 20 million to 200 million of environmental refugees by 2050… these figures are contested" (Atapattu, 2020). For some, the larger the number, the better, as predictions of "hordes" of climate migrants are being exploited and weaponized by movements that seek to accomplish further tightening of migration controls and inflaming of anti-migrant rhetoric – all this despite the fact that most migration occurs within countries or between immediate neighbours (Goodfellow, 2020) and that the countries that host the greatest number of refugees and displaced persons are in fact in the Global South (Atapattu, 2020). Whether (or for how long) this state of affairs is going to continue remains to be seen; what is beyond any doubt is that those who will bear the earliest and greatest brunt of climate disruption are the most vulnerable individuals and communities, even as they have contributed the least to it.
This is where the notion of "climate apartheid" comes in. With the climate crisis intensifying, "social divisions will arise within countries and communities between those who can pay to avoid the worst impacts of climate change and those who cannot" (Taiwo & Cibralic, 2020). These divisions are not the product of any neutral processes that might have sorted out the deserving from the undeserving (despite – tacit more often than explicit – claims to the contrary). While it's true that "humans have the ability to adapt as well as free will" (de Sherbinin, 2020), available resources and options are constrained by circumstances that are often beyond control of those whose lives are most impacted by them. The ways in which communities can respond to climate events depend on their economic power, location, access to resources, and other factors that are largely shaped and explained by the persistent legacy of slavery, colonialism, and imperialism, that is, global injustices and inequalities that enriched some countries while impoverishing others and whose detrimental effects are now being exacerbated by global warming (Taiwo & Cibralic, 2020).
The term "climate refugee", for all its growing popularity, "is not a legal term and its use in the legal context is misleading" (Atapattu, 2020). It's perhaps surprising (and certainly disappointing) that despite the rising awareness of climate change both in the public sphere and the political circles, there are still no internationally recognized conventions that address climate migration, which leaves authorities with no firm guidelines to follow (Pierfilippo & Weinstein, 2020). "[S]ociety and institutions are ill-prepared to meet the coming challenge" (de Sherbinin, 2020) as existing frameworks and solutions in the age of climate change – perhaps the ultimate "threat multiplier" – that aggravates existing problems (Goodfellow, 2020) are bound to fall far short of what is required of the global community in the face of a truly global disruption.
Providing the necessary impulse for reimagining and reorganizing international efforts to alleviate at least some of the social and humanitarian harms of the impending climate catastrophe would require reframing the issue as one of climate reparations. Western states, which have disproportionately contributed to the environmental crisis now assailing the planet, need to see themselves as responsible for having created a system that continues to structurally disadvantage victims of climate breakdown, and as such for redressing these injustices and inequities, so that "taking up their share of global refugee resettlement becomes an obligation rather than an act of charity" (Taiwo & Cibralic, 2020). Through such lens, "climate migration" would correctly be seen as an outcome of a complex process that needs to be dealt with synergistically both in technical and moral terms.
The public sentiment towards migrants has been turning negative in multiple countries, largely because of successful scare tactics and fear campaigns instigated by far-right politicians. This is not inevitable, however. Studies show that "there is a consistently higher social acceptance of migrants fleeing political persecution or war than of economic migrants" and climate events are seen as legitimate reasons to migrate, though not more legitimate than economic needs (Spilker et al., 2020). What this suggests is that one way to help residents of receiving areas in coming to terms with the necessity to welcome people fleeing climate disruption they are unable to adapt to would be to emphasise the political aspect of the situation rather than the economic one, and stress the human dimension of the entire predicament. Such framing could trigger positive responses and allow for a successful integration of the new arrivals into their receiving populations.
"Already, more people live outside of their countries of birth than ever before" (Shah, 2020) and as the 21st century progresses, the numbers are only going to increase. While it's necessary to mitigate climate disruption as well as to adapt to it, not all individuals and populations will be able to stay in their current locations. 
Nor should they. Climate crisis has exposed tensions and fractures in the foundations of the international order and the global economy that can't be disregarded and mustn't be downplayed. To build resilience, which "will be critical for societies to navigate the various emerging challenges in this century" (de Sherbinin, 2020), we need to enhance our understanding of and approach to migration in the shadow of the looming climate crisis.
Atapattu, S. (2018). "Climate Refugees" and the Role of International Law. [online] Oxford Research Group. Available at: <https://www.oxfordresearchgroup.org.uk/blog/climate-refugees-and-the-role-of-international-law> [Accessed 2 November 2020].
de Sherbinin, A. (2020). COVID–19 Impacts of Climate Change as Drivers of Migration. [online] Migration Policy Institute. Available at: <https://www.migrationpolicy.org/article/impacts-climate-change-drivers-migration> [Accessed 2 November 2020].
Goodfellow, M. (2020). How Helpful Is The Term 'Climate Refugee'?. [online] the Guardian. Available at: <https://www.theguardian.com/world/2020/aug/31/how-helpful-is-the-term-climate-refugee> [Accessed 2 November 2020].
Pierfilippo, M. N. & A. Weinstein (2020). COVID–19 Is a Test for Climate Migration and the World Is Failing. [online] The Diplomat. Available at: <https://thediplomat.com/2020/04/covid-19-is-a-test-for-climate-migration-and-the-world-is-failing/> [Accessed 2 November 2020].
Shah, S. (2020). Climate Change Will Drive People Across Borders. [online] Foreign Affairs. Available at: <https://www.foreignaffairs.com/articles/central-america-caribbean/2020-07-29/climate-change-will-drive-people-across-borders> [Accessed 2 November 2020].
Spilker, G., Q. Nguyen, V. Koubi & T. Böhmelt (2020). Attitudes of urban residents towards environmental migration in Kenya and Vietnam. Nature Climate Change, 10(7), pp. 622-627. <https://doi.org/10.1038/s41558-020-0805-1>.
Taiwo, O. O. & B. Cibralic (2020). The Case for Climate Reparations. [online] Foreign Policy. Available at: <https://foreignpolicy.com/2020/10/10/case-for-climate-reparations-crisis-migration-refugees-inequality/> [Accessed 2 November 2020].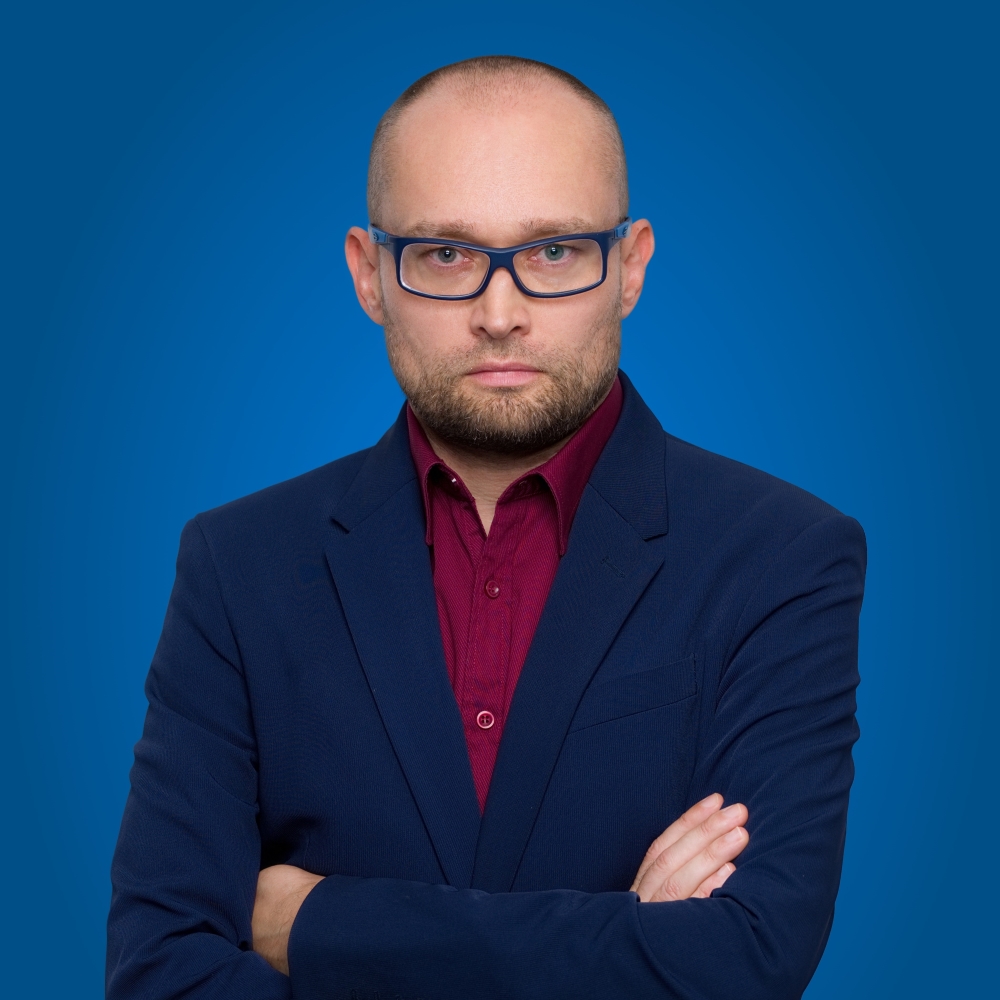 Dawid Juraszek Expert on global environmental issues. Author of the book 'Anthropocene for Beginners. Climate, Environment, Pandemics in the Age of Man'. PhD student at Maastricht University (cognitive ecocriticism), graduate in English philology, educational leadership, environmental management and international relations. He has written for, among others, Dwutygodnik, Liberté!, Krytyka Polityczna, Gazeta Wyborcza, Polityka, Newsweek, Ha!art, Lampa, Focus Historia, Travel and Poznaj Świat, as well as for numerous publications in the United States, the United Kingdom, Australia, Canada, Ireland and New Zealand. He has worked in Chinese higher education for several years.