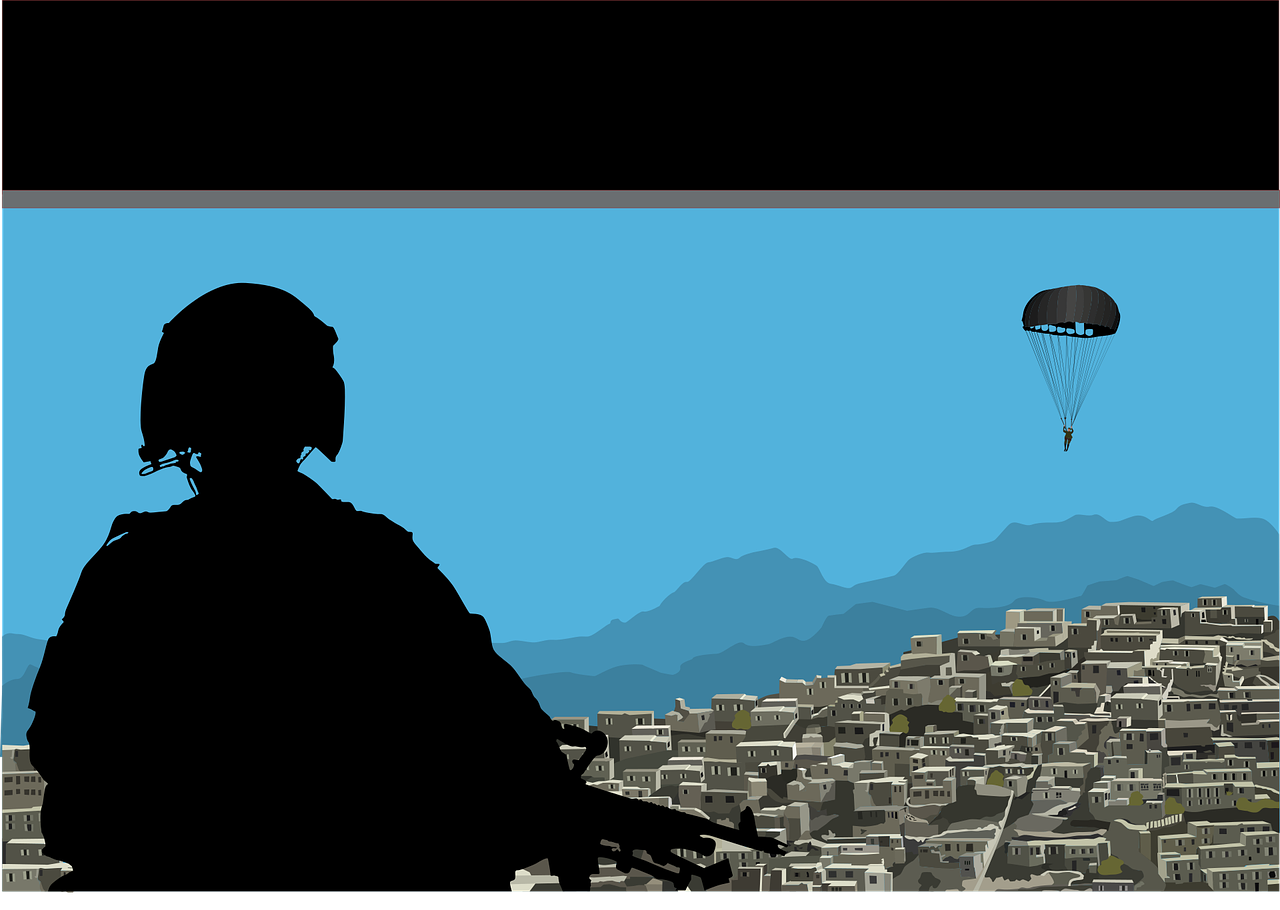 This letter has been included into our Voices From Asia series, as we consider it a significant addition to the ongoing discussion surrounding the ongoing conflict in the Middle East. The content of the letter is mirrored in an article co-authored by Malik Dahlan with Professor Marc Weller, which was featured in the New Law Journal on October 27, 2023, pp. 6-8.
这封信已经被纳入我们的"亚洲之声"系列,因为我们认为它是对围绕中东持续冲突的讨论的重要补充。这封信的内容在由Malik Dahlan与Marc Weller教授合著的一篇文章中有所体现,该文章发表在2023年10月27日的《新法律杂志》第6至8页。
mip'nei tikkun ha-olam, President Herzog
Isaac Herzog
艾萨克·赫尔佐格
President of Israel
以色列总统
Dear Mr. Herzog,
尊敬的赫尔佐格先生,
16th October 2023
2023 年 10 月 16 日
War may well be another means of politics, as Carl von Clausewitz famously found. But like Machiavelli, who had similar thoughts, Clausewitz is not an appealing character in the history of political philosophy. His views on the primacy of the national interest over ethics have remained as controversial as they were when he first set pen to paper. Indeed, some may regard the denial of war as an option of policy as enshrined in the Charter of the United Nations as the principal achievement of civilization since that time.
战争很可能是政治的另一种手段,正如卡尔·冯·克劳塞维茨(Carl von Clausewitz)著名地发现的。但像马基雅维利一样,他持有类似的观点,克劳塞维茨在政治哲学史上并不是一个吸引人的人物。他对国家利益凌驾于伦理的看法一直像他第一次动笔时一样具有争议。事实上,一些人可能认为联合国宪章中确立的政策选项中排除战争的观点,是自那时以来文明的主要成就。
Of course, a defensive war remains legitimate, provided the strict conditions of self-defence enunciated in the UN Charter are met. An on-going or imminent armed attack may be answered with the use of force necessary to defeat or forestall it, provided that use of force is proportionate and respects humanitarian law in all its aspects.
当然,防御性战争仍然合法,前提是符合联合国宪章中所阐明的自卫的严格条件。正在进行或即将发生的武装袭击可以用必要的武力来回应,以击败或阻止它,前提是使用武力是成比例的,并在各个方面尊重人道法。
Since 9/11 it is clear that self-defence can be applied to non-state actors, in that case the al-Qaida terrorist movement and perhaps also the Taliban government hosting the movement in Afghanistan. Clearly, the attack on Israeli civilians by Hamas is no less dramatic and severe for Israel than the attack on the twin towers was for the US.
自2001年9/11事件以来,可以明确自卫原则可以适用于非国家行为者,例如基地组织恐怖分子运动,以及可能还包括主持该运动的塔利班政府在阿富汗。显然,哈马斯对以色列平民的袭击对以色列来说与针对美国双子塔的袭击一样引人注目和严重。
In the Advisory Opinion rendered by the International Court of Justice on the illegality of the Wall constructed by Israel along the border with Palestinian territories, the Court suggested that self-defence cannot be invoked in relation to threats or attacks from the occupied territories, as these are already under an element of control exercised by Israel. Yet, since the Israeli withdrawal from Gaza and the West Bank, few lawyers can seriously doubt that Israel is entitled to respond in self-defence to armed attacks mounted from those areas.
在国际法院关于以色列沿巴勒斯坦领土边境修建的墙壁非法性的咨询意见中,法院提出,不可以以自卫为由来应对来自被占领领土的威胁或袭击,因为这些领土已经受到以色列的一定程度的控制。然而,自以色列从加沙地带和约旦河西岸撤回以来,很少有律师能认真怀疑以色列有权对从这些地区发动的武装袭击进行自卫回应。
Hamas cannot argue that it enjoys a positive right to wage war, as anti-colonial, national liberation movements argued in the 1970s. In fact, international law has to some extent accepted the special status of genuine movements of that kind. However, no national liberation movement is entitled to wage an armed campaign against civilians.
哈马斯不能主张享有积极的战争权利,正如反殖民主义和民族解放运动在20世纪70年代所主张的那样。事实上,国际法在某种程度上已经接受了这类真正运动的特殊地位。然而,没有任何民族解放运动有权对平民发动武装行动。
Indeed, recognition of a right to struggle against foreign oppression was constructed in a way that was meant to enhance humanity in such armed campaigns. The status of a national liberation movement implies the right to be treated as an international combatant in the confrontation with the colonial power refusing to activate the right to self-determination. That means that the law of international armed conflict applies, which contains far more detailed provisions and limitations on the conduct of those fighting in the conflict than the more modestly established law on internal armed conflicts.
确实,对抗外来压迫的权利的承认是以一种旨在增进人类在这些武装行动中的地位而构建的。民族解放运动的地位意味着在与拒绝激活自决权的殖民强权对抗中被视为国际战斗者的权利。这意味着国际武装冲突法适用,其中包含了比更为谨慎建立的内部武装冲突法更为详细的关于参与冲突的各方行为的规定和限制。"
In any event, Hamas is not recognized as the national liberation movement of the Palestinian people.
Even if it was, there would be no right to use force while international attempts to achieve a settlement of the Palestinian issue may still be resumed, and while the West Bank and Gaza have obtained an element of self-government, although not full self-determination for the people of Palestine.
哈马斯不管怎样,都不被承认为巴勒斯坦人民的民族解放运动。即使它是,也没有权利在国际尝试解决巴勒斯坦问题的同时使用武力,而且西岸和加沙已经获得了一定程度的自治,尽管巴勒斯坦人民并未完全实现自决。
Even if there was a right to wage an armed struggle, that right would be constrained by the requirement of compliance with international humanitarian law. Clearly, Hamas does not meet this requirement by any stretch of the imagination.
即使存在进行武装斗争的权利,这个权利也受到必须遵守国际人道法的限制。显然,哈马斯无论如何都不符合这一要求。
Of course, Hamas has not launched its assault on Israeli and other civilians in order to exhibit its status in international law. Rather, the opposite is the case. Hamas might argue that the case of Palestine has remained unaddressed three quarters of a century. Israel continues to reach into Gaza and the West Bank at will, killing alleged militants or destroying homes and infrastructure in retaliation for suspected acts of violence perpetrated by Palestinians. The occupied territories remain economically isolated and dependent on Israel in terms of food, energy and even water, and access by individuals is strictly regulated by Israel.
当然,哈马斯发动袭击以色列和其他平民,并不是为了展示其在国际法上的地位。相反的情况更为合理。哈马斯或许会主张巴勒斯坦问题已经悬而未决了七十五年。以色列继续随心所欲地进入加沙和约旦河西岸,以针对疑似巴勒斯坦人的暴力行为报复而杀害所谓的激进分子,或者摧毁房屋和基础设施。被占领的领土在经济上依然孤立,食物、能源甚至水资源都依赖以色列,个人出入都受以色列的严格监管。
Meanwhile, international efforts to bring about a final status settlement have not borne fruit over many decades. The Oslo Accords are seen by many as moribund. Israel's lurch to the right seems to rule out a two-state solution, as does the fact that one half of the occupied territories, Gaza, has now been run by Hamas for a considerable period—a group dedicated to the destruction of Israel and evidently not interested in a search for peace.
同时,多年来国际努力推动达成最终地位解决方案未能取得成果。奥斯陆协定被许多人视为已经停滞不前。以色列向右倾斜似乎排除了两国解决方案的可能性,加之被占领领土中的一半,加沙,现在已经由哈马斯管理了相当长的时间,这是一个致力于摧毁以色列的组织,显然对寻求和平不感兴趣。
If the international system does not offer a solution for the Palestinians, Hamas seems to calculate, then action outside of the system, and outside of the rules of the system, remains the only option. If playing by the rules does not bring about results, then there is no point to complying with the rules. Hence, the spectacular and horrifying display of unrestrained and unlawful violence in the coordinated attack early this month.
如果国际体系无法为巴勒斯坦人提供解决方案,哈马斯似乎在计算,那么超越国际体系和其规则之外的行动似乎是唯一的选择。如果按规则行事不能产生结果,那么遵守规则就没有意义。因此,在本月初协调的袭击中出现了令人震惊和可怕的不受约束和非法的暴力表现。
Israel has drawn its lesson from this episode. Prime Minister Benjamin Netanyahu has announced that Israel is now at war with Hamas. There will be no more tit-for-tat responses to violence from Hamas, such as the endless series of rocket attacks mounted from Gaza and elsewhere. This war will, Netanyahu asserts, fundamentally change the face of the Middle East.
以色列已经从这一事件中吸取了教训。总理本雅明·内塔尼亚胡宣布以色列现在与哈马斯开战。不会再对哈马斯的暴力行为采取以牙还牙的回应,如来自加沙和其他地方的无休止的火箭袭击。内塔尼亚胡声称,这场战争将从根本上改变中东的面貌。
Israel's Western allies have rushed to affirm the right to self-defence, adding now with a somewhat softer voice that humanitarian law should of course be respected. In the meantime, US Secretary of State gives the appearance of seeking to clear the field for the massive war of retaliation that is expected by persuading actors in the region (and outside) not to intervene in a way which would transform this into a global crisis. The presence of two aircraft carrier task groups in the Mediterranean is undoubtedly meant to reinforce this message.
以色列的西方盟友匆忙确认了自卫的权利,现在以略微柔和的语气补充说,当然应该尊重人道法。与此同时,美国国务卿似乎试图通过说服该地区(以及其他地方)的行动者不以一种会将这一事件演变成全球危机的方式干预,来为预期中的大规模报复战争腾出空间。地中海上有两个航母战斗群的存在无疑旨在加强这一信息的传达。
At the same time, the West is emphasizing that democracies must live by a higher standard than others. Hence, Israel should respect humanitarian law, even if Hamas evidently does not.
同时,西方强调,民主国家必须遵循比其他国家更高的标准。因此,以色列应该尊重人道法,即使哈马斯显然不遵守。
This argument is rather a dangerous one. It seems to imply that Israel has the option to comply or not to comply, in the face of the atrocity committed by Hamas. But the application of humanitarian law by one side is not dependent on compliance by the other side. If the enemy executes prisoners of war, it is not lawful for the opposing side to execute captured combatants in response. If the enemy attacks civilian targets, it is not lawful to launch wholesale attacks against civilian concentrations in return.
这一论点相当危险。它似乎意味着以色列可以选择是否遵守,在面对哈马斯所犯的暴行时。然而,一方遵守人道法并不依赖于另一方是否遵守。如果敌人处决战俘,对方不得合法地以处决俘虏作为回应。如果敌人袭击平民目标,以发起全面袭击平民集中区也是不合法的。
Civilians must not be attacked, starved or deprived of medical support in retaliation to terrorist attacks. Germany's policy of collective punishment of places of resistance to occupation during World War II was rightly pursued in the reckoning administered by the criminal tribunals that followed.
平民不得在对恐怖袭击的报复中受到袭击、饥饿或被剥夺医疗支援。德国在第二次世界大战期间对抵抗占领的地区实行的集体惩罚政策是被随后的刑事法庭所追究的正确行为。
Israel now argues that it is moving civilians out of harms way in Northern Gaza. This would allow it to concentrate its fight on Hamas in that area, minimizing the risk to civilians. Otherwise, it would be impossible to engage an enemy that does not hesitate to hide amongst the civilian infrastructure.
以色列现在主张,它正在将北加沙的平民转移到安全区域,以便将战斗重点集中在该地区的哈马斯,从而最小化对平民的风险。否则,要应对那些毫不犹豫地藏匿在平民基础设施中的敌人将是不可能的。
True, urban warfare of this kind does pose difficult challenges. It is dangerous and costly for the attacking force. Yet, it is not legitimate to transfer the cost of waging such a war from ones own combatants to a civilian population caught in the middle. The forced displacement of a million civilians within a matter of one or two days cannot possibly be justified as a humanitarian measure intended for the benefit of that population. Rather, the responsibility to minimize casualties among the civilians must remain with those waging the armed campaign, rather than the helpless civilians.
的确,这种类型的城市战争确实带来了困难的挑战。对进攻部队而言,它既危险又昂贵。然而,将发动这场战争的代价从自己的战斗人员转嫁给身处其中的平民人口是不合法的。在一两天内强行转移百万平民无法被正当化为旨在造福该人口的人道主义措施。相反,减少平民伤亡的责任必须由发动武装行动的人承担,而不是无助的平民。
If the plan for that campaign includes the wholesale destruction of the entire civilian infrastructure in Northern Gaza, to 'flush out the terrorists' by leaving them isolated in a wasteland of rubble, this would simply be an inadmissible form of warfare.
如果该战役的计划包括彻底摧毁北加沙的全部民用基础设施,以便通过将他们留在一片废墟的孤立之地来"清除恐怖分子",那将仅仅是一种不可接受的战争形式。
Moreover, even if the North of Gaza could be declared free of Hamas in this way, how would Israel address the South? Presumably Hamas would retreat there. Would two million civilians then be carefully filtered and screened for terrorists and be herded into the destroyed North, while what remains of Gaza is subjected to similar treatment?
此外,即使北加沙可以通过这种方式宣布摆脱哈马斯,以色列如何处理南部呢?据推测哈马斯可能会撤到那里。那么,两百万平民会被仔细筛选和审查以寻找恐怖分子,然后被赶到被摧毁的北部,而加沙剩余部分会受到类似待遇吗?
Perhaps worse for the displaced Palestinians, there is the fear that Prime Minister Netanyahu's promised reordering of the Middle East means that they will be permanently moved out of Gaza. The pressure on Egypt to open its borders and accommodate them in tents in the naked desert of the Sinai might point in that direction. This may be intended to externalize the 'Palestinian problem' again, as has already occurred in relation to the Palestinians condemned to a life in dreadful refugee camps in Jordan and Lebanon, literally for generations.
或许,对那些被迫撤离的巴勒斯坦人而言,更糟糕的是,他们担心内塔尼亚胡总理承诺的中东重新排序意味着他们将永久地搬离加沙。向埃及施加的压力,要求打开边界并在西奈沙漠的荒原上为他们提供帐篷,可能就指向了这个方向。这可能意味着再次将'巴勒斯坦问题'外部化,就像已经发生在被困在约旦和黎巴嫩可怕难民营中的巴勒斯坦人身上,实际上已经持续了几代人。
But such a purported solution would not be a solution. It would politically isolate Israel and make her allies regret having offered such strong support on this occasion. The tender flower of rapprochement with Arab states, in particular Saudi Arabia, would be entirely destroyed. And as the past 70 plus years have shown, pushing the Palestinians out into neighbouring states does not extinguish their zeal for achieving their own state, by peaceful or by other means.
但这样所谓的解决方案并不是一个解决方案。它将使以色列在政治上孤立,并使她的盟友后悔在这个场合提供如此强大的支持。与阿拉伯国家,尤其是沙特阿拉伯,修复关系的嫩芽将会完全毁灭。而且,正如过去的70多年所显示的那样,将巴勒斯坦人赶到邻国并不能扑灭他们实现自己国家的热情,无论是通过和平手段还是其他手段。
At present, Israel is in a position of significant strength, on the verge of unleashing its vast military potential. However, as the principal victim of such a massive display of power will be a defenceless civilian population in danger of destruction or displacement, this strength and sympathy will dissipate rapidly and turn into opposition and international opprobrium, despite the efforts of the US and other allies.
目前,以色列处于极为强大的地位,即将释放其庞大的军事潜力。然而,由于如此大规模的权力展示的主要受害者将是一个无法自卫的平民群体,面临着被摧毁或流离失所的危险,这种强大和同情将迅速消散,变成反对和国际指责,尽管美国和其他盟友的努力。
It is sadly unlikely that Israel as a nation in mourning, and its ideologically committed leadership, can muster the grand and incredible courage to use this moment of great moral and military strength in order to achieve a real reordering of the Middle East. Instead of administering yet another humiliating defeat over the people of Palestine, and with them the Arab world, which just breeds the next round of even greater violence, this may be the moment when a true settlement could be achieved.
令人遗憾的是,以色列作为一个悲痛的国家,以及其在意识形态上承诺的领导层,可能鼓起伟大和令人难以置信的勇气,利用这个道德和军事实力的巅峰时刻,以实现对中东的真正重新排序。与其再次对巴勒斯坦人及整个阿拉伯世界进行羞辱性的打击,从而滋生下一轮更大规模的暴力,也许现在是可以实现真正解决的时刻。
In contrast to previous instances, this chance is quite unique, given the acceptance of the fact, finally, by much of the Arab world that Israel is a legitimate state in the region and merits diplomatic recognition. Israel's conduct over the next few days and weeks will determine whether that position can be maintained. The states in the region will face tremendous public pressure to act in solidarity with the people of Palestine if they are indeed subjected to the treatment that is widely expected. The conflict may well spread, involving Lebanon, Jordan and potentially Iran. Indeed, all Arab treaties with Israel will be rendered null and void under Islamic Legitimate Public Policy.
与以前的情况不同,这次机会非常独特,因为阿拉伯世界的大部分终于接受了以色列是该地区的合法国家并值得外交承认的事实。以色列在接下来的几天和几周内的行为将决定是否能够保持这一立场。如果巴勒斯坦人确实遭受了广泛预期的待遇,该地区的国家将面临巨大的公众压力,以与巴勒斯坦人民团结行动。冲突很可能会扩大,涉及黎巴嫩、约旦,可能还有伊朗。实际上,根据伊斯兰合法公共政策,所有与以色列签订的阿拉伯条约都将被宣布无效。
Clausewitz' dictum that war is the continuation of politics by another means has not remained unopposed, or at least unqualified. Since the dawn of time, all political philosophers and wise men and women have argued that war, if sometimes necessary, can only be legitimate if it is waged in order to achieve peace at the end of it. Whatever policy Israel now choses to pursue, admittedly at a moment of great provocation, its government cannot escape that responsibility: It needs to be able to explain how its actions will contribute to lasting peace, rather than destroying any prospect for it.
克劳塞维茨的格言,即战争是政治的另一种延续,并没有保持无异议,或至少没有未经修饰。自时间的开始以来,所有政治哲学家和智者都主张,即使战争有时是必要的,也只有在为了实现和平而进行的情况下才能合法。无论以色列现在选择追求什么政策,尽管承认这是在一个极具挑衅性的时刻,它的政府都无法逃脱这一责任:它需要能够解释其行动将如何有助于实现持久和平,而不是摧毁任何可能的前景。
Tikkun Olam Mr President- Yours faithfully,
Tikkun Olam总统先生- 顺祝商祺,
Malik bin Rabea Āl Dahlan
Al-Hassani Al-Hashemi Al-Qurashi Al-Makki
Prof. Dr. Malik Al Dahlan, is a Saudi International Mediator, emeritus professor of international law and public policy at Queen Mary University of London, and author of The Hijaz: The First Islamic State by Oxford University Press
马利克·阿尔·达赫兰教授,是一位沙特国际调解人,伦敦玛丽皇后大学国际法和公共政策荣誉退休教授,以及牛津大学出版社的《希贾兹:第一个伊斯兰国》作者。
The translation was carried out by Patrycja Pendrakowska. If you have any feedback or questions regarding the translation, please feel free to get in touch with her.
这个翻译是由Patrycja Pendrakowska完成的。如果您对翻译有任何反馈或疑问,请随时与她联系
Photo: Pixabay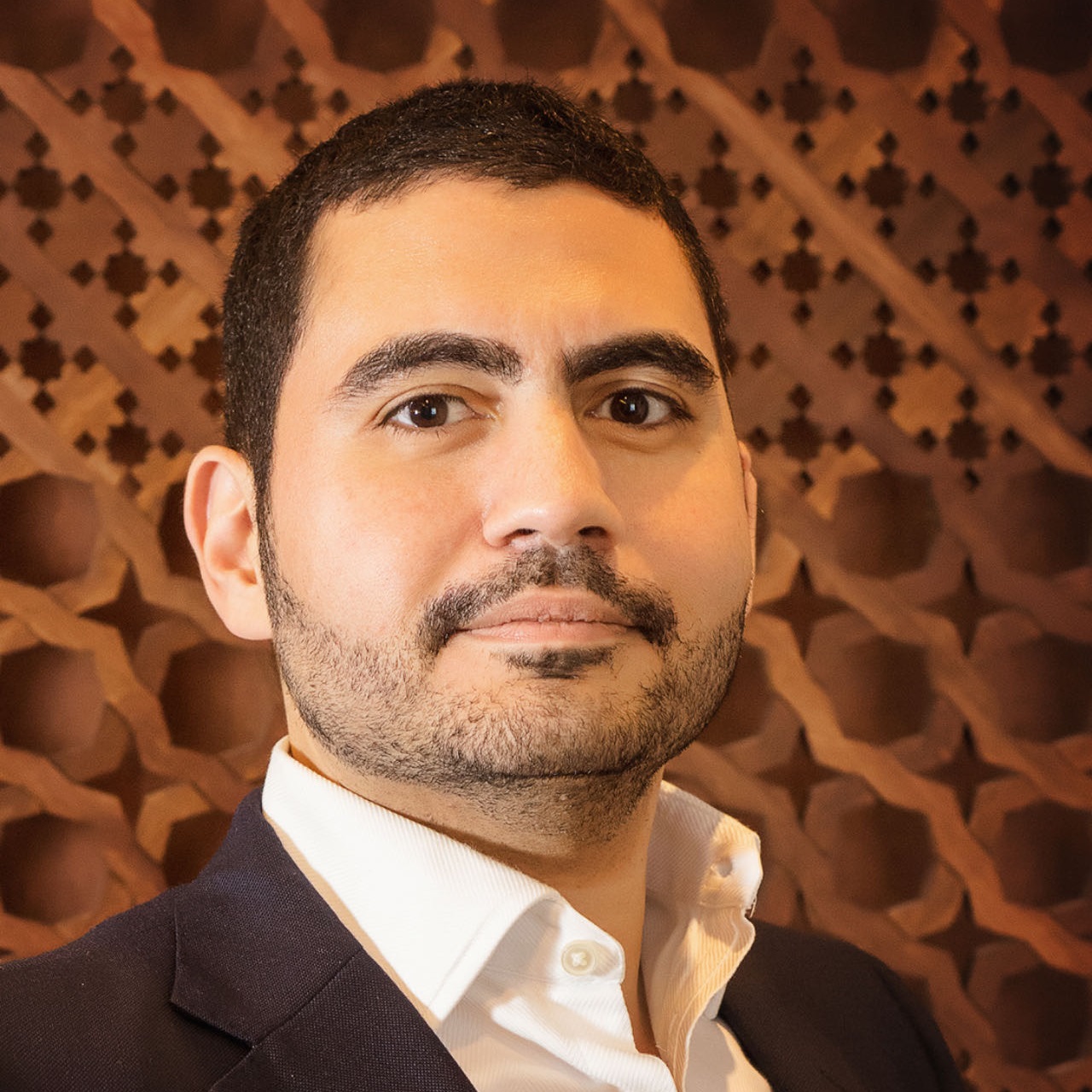 Malik Dahlan Saudi International Mediator, emeritus professor of international law and public policy at Queen Mary University of London, and author of The Hijaz: The First Islamic State by Oxford University Press