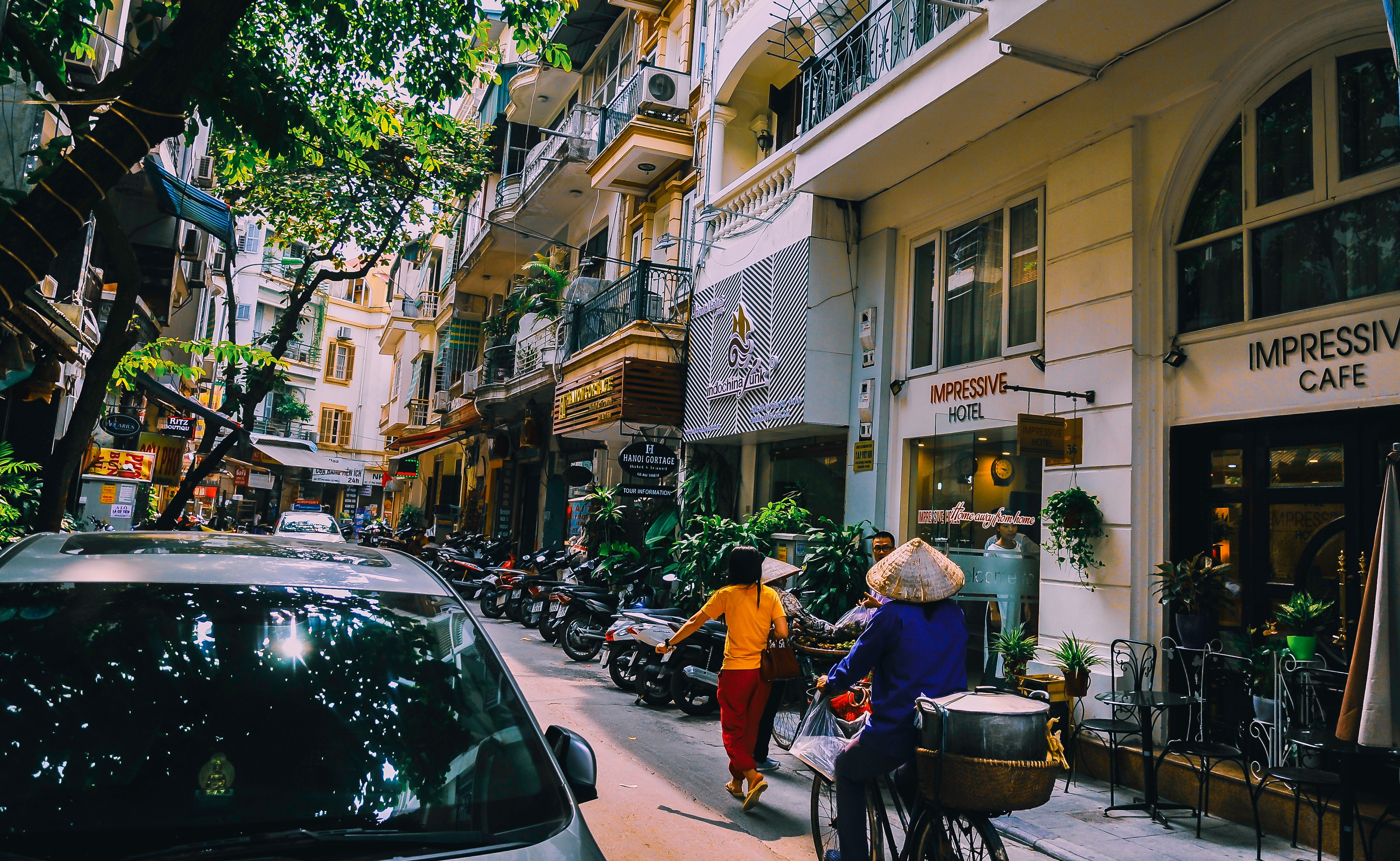 This publication has been automatically translated. If you want to read texts translated professionally, please make a donation and help us develop the institute.
*
FDI in Vietnam
The latest data presented by the Vietnamese Foreign Investment Agency (FIA) shows that FDI in Vietnam in the first five months of 2019 reached the highest level in four years, amounting to USD 16.74 billion. The inflow is higher by 69.1% than last year. The Vietnamese government in January-May granted permits for 1,363 new projects with a total share capital of USD 6.46 billion, an increase of 38.7% compared to the same period last year [1].
From among 19 sectors receiving investment capital, production and processing came in first place with the result of USD 10.5 billion – which constitutes nearly ¾ of total FDI. The next in the classification is the real estate sector, with a total investment value of USD 1.1 billion. The third place was the retail and wholesale sector, with an investment value of USD 742.7 million [2].
The main catalyst for such a strong FDI growth in Vietnam is the ongoing trade war between the US and China. In combination with the recent entry into force of the Comprehensive and Progressive Agreement for Trans-Pacific Partnership (CPTPP) [3] and Free Trade Agreements between the European Union and Vietnam (EVFTA), this will provide significant opportunities for both incoming and outgoing investments for the upcoming patch. In addition, it is quite likely that Vietnam will continue to improve its legal standards to meet the requirements imposed by the aforementioned agreements, in particular with regard to the protection of intellectual property rights (IPR).
Countries directly and indirectly neighboring Vietnam are a significant part of the FDI mentioned. Hong Kong directs FDI at USD 5.08 billion, representing 30.4% of total investments in the first five months of 2019. The second and third place is placed by South Korea and Singapore, followed by China and Japan [4]. It should be noted that China rapidly increased its investments in Vietnam, starting from the seventh place in the general classification of 2017. In 2018 they moved to the fifth place, and currently they are in fourth place. This can partly be attributed to the trade war between the US and China, but you can risk saying that China is also investing in Vietnam via proxy, which Hong Kong has become.
Hanoi retains the title of the most attractive destination for foreign investors, with a total FDI share of USD 2.78 billion. The second favorite place is Binh Duong Province, which this year received USD 1.25 billion. Northern Vietnam is rapidly strengthening its position as the main center for the electronics and heavy industries. All thanks to global conglomerates such as Samsung, Canon and Foxconn. The Lach Huyen port in North Vietnam has opened its "gates" – thanks to the proper deepening and new cranes, it can take super container ships. As a result, ships with goods for Vietnam do not have to sail to Singapore or Hong Kong, which saves about a week when it comes to transporting goods.
Both Binh Duong and the city of Ho Chi Minh in South Vietnam are the main industrial hubs specializing in the textile, leather, footwear, mechanical, electrical, electronic and wood industries. Southern Vietnam has become the main goal of renewable energy projects (RES) [5].
Investments of Vietnamese enterprises
Vietnamese companies at the turn of 2018 and 2019 invested almost USD 183 million in 69 projects abroad, which shows that local companies have also become more competitive internationally. Investments were mainly in the science and technology, banking and IT sectors. The largest number of investors attracted such countries as Spain, the USA and Cambodia. This year's Forbes Global 2000 list lists four Vietnamese companies, including Vietcombank, BIDV, Vingroup and VietinBank, which shows how far Vietnamese companies have reached [6]. Meanwhile, a recent report by DBS states that Vietnam's economy may become larger than Singapore until 2029, if Vietnam maintains its current economic growth [7].
Three of the largest beneficiaries of FDI
According to the FIA ​​report, production and processing, real estate as well as retail and wholesale are the three most important sectors that benefit the most from FDI in Vietnam.
Production and processing are still the main part of foreign direct investment. The Vietnamese Ministry of Trade believes that supporting industry is crucial to boosting socio-economic development. The government wants to restructure the industry to support domestic production. Industry experts say that Vietnam benefited from companies moving production to the country because costs in China began to grow. As the sector matures and Vietnam grows as a production site, investors' shares will grow. However, there are still several aspects to improve. The development of the production sector is delayed by poor logistics infrastructure, which is becoming the goal of the government's investment to be more efficient and fit the concept of Industry 4.0 [8], which Vietnam is seeking.
The Vietnamese real estate market, as in previous years, continues to attract foreign and domestic investors. It is estimated that increased tourist traffic and large infrastructure projects, such as the metro in Hanoi and Ho Chi Minh [9], will increase the demand for real estate. Office spaces are becoming more and more popular, several companies such as WeWork, Workyos, Kloud and CEO Suites opened their offices in 2018. The interest comes mainly from South Korea, Hong Kong and China. Tourist spots such as Da Nang, Nha Trang and Phu Quoc island are experiencing rapid development, and many hotels and apartments are under construction. The industry also records strong growth due to the growing middle class – which is also shifting to other sectors.
Vietnam has one of the fastest growing middle classes in the region, boosting significant growth in the retail and wholesale sectors. The middle class is predicted to reach 33 million by 2020, an increase of 12 million compared to 2012. According to the Deloitte report [10], the retail and wholesale market is expected to reach USD 180 billion by 2020 – this is increase by 26% from 2018. The government adopted a number of regulations that entered into force in 2014, mitigating certain restrictions imposed on foreign investors, such as direct participation in distribution systems. The main players are Lotte, Vingroup and Big C. Both local and foreign investors have increased their activity through various strategies, including mergers and acquisitions, franchises and other partnership models. This is most evident in Hanoi, Ho Chi Minh, Binh Duong, Dong Nai and Hai Phong. These areas have experienced strong growth in supermarkets, grocery stores and shopping centers. In addition, it is expected that the growth of trends in e-commerce and digital payments will become more pronounced.
What's next with FDI in Vietnam?
Vietnam is expected to continue to maintain a high level of FDI in the coming years. The country attracts investors from all over the world because of its demand, but also the ease of establishing business contacts and finalizing projects. The main challenge for the Vietnamese government will be responsible management of development and legal reforms. However, as the market matured, the government began to favor high-value investments such as advanced technologies, production, tourism and high-tech farming. In addition, the government should reform education and higher education to meet the demand for a skilled worker who will certainly appear in a few years. Vietnam currently has ideal conditions for development – a trade war between the US and China, which does not show signs of weakening, free trade agreements with the European Union, cheap labor and young working population is like a large amount of sugar for wine yeast.