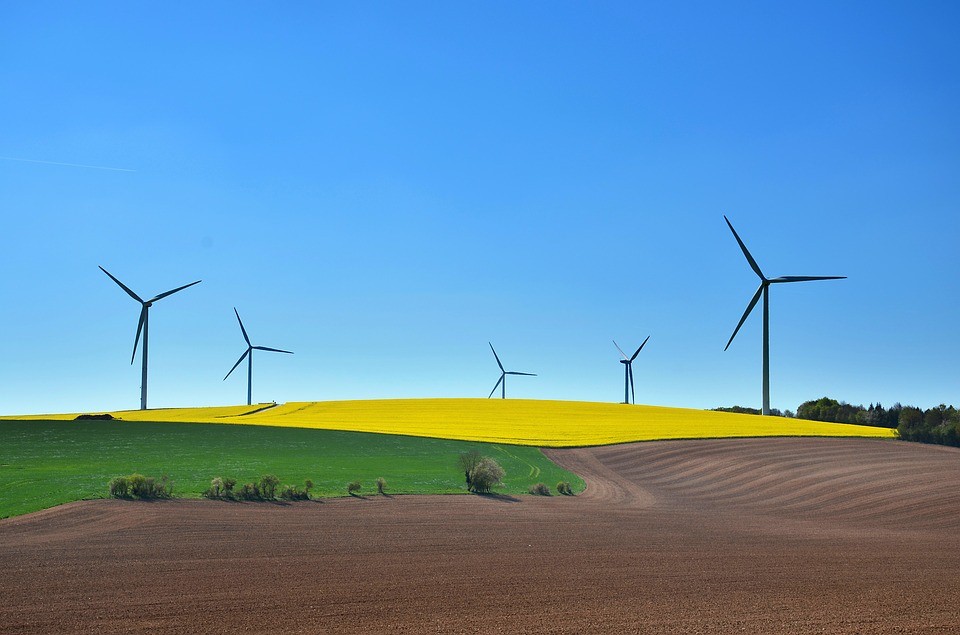 Witnessing the recent flurry of political activity amid the accelerating environmental emergency, from the Green New Deal to the UN climate summits to European political initiatives, one could be forgiven for thinking that things are finally moving forward. Even though none of the specific measures under discussion is ultimately up to the task on its own, climate has entered political vocabulary and is here to stay. The question however is not simply how to go beyond paying mere lip service and ensure lofty pledges become reality. The question is whether the ideological underpinnings of these measures have the necessary potential for envisioning and initiating meaningful change.
Increasingly, the answer seems to be "no".
The problem is not only that these initiatives – and others in the same vein – have failed to deliver on their promises or are unlikely to ever come to fruition. The problem is this: Even if they succeeded by their own account, they would still operate within a political and economic system that arguably cannot by definition stave off the crises to come, and whose continued existence virtually guarantees the worst-case scenarios will become reality.
The way we have been going about the environmental emergency invites hypocrisy. One of the most glaring examples is infrastructural investments aimed at facilitating transportation and trade. Often touted as "green", they continue apace despite the fact that not only do they require aggressive resource extraction, generate waste, emit carbon dioxide, and destroy wildlife habitats, but they are also bound to lock in further environmental damage for decades to come (to put it simply, more roads mean more traffic). What is expected to power those gigantic infrastructural projects is another gigantic infrastructural project: renewable energy. While we do our best to overlook the fact that "transition to renewables is going to require a dramatic increase in the extraction of metals and rare-earth minerals, with real ecological and social costs", the truth remains the same: "The only truly clean energy is less energy"[1].
Effective PR allows governments and businesses alike to couch harmful initiatives in the soothing language of purported sustainability. While growing numbers of consumers and analysts take such proclamations with a pinch of salt, most still seem to barely even notice. After all, pouring concrete has been the symbol of the miracle of economic growth for generations, and the whirring blades of a wind turbine promise to become another one in the foreseeable future.
What we need to consider is the following: What if overconsumption that sends our mammalian instincts into overdrive and provides the current economic and political system with justification for its existence and for the means it takes to sustain itself simply cannot continue? What if the necessary reduction and reversal of our impacts on the planet's climate system, as well as on its overall environmental condition, cannot be achieved within the confines of our current economic paradigm? What if the juggernaut of perpetual growth and free trade is inherently incompatible with the continued habitability of the biosphere that we take for granted? What if "green growth" is indeed a fantasy and a trick we fool ourselves with? What if we need to rebuild the system we inhabit from the ground up, and fast?
Faced with these questions, it's perfectly understandable to come to the conclusion that all the much-touted recent initiatives are nothing but treading water, or worse. That's where alternatives come in. Advocates of "degrowth" or "post-growth" propose more than an overhaul of the system: They recommend replacing it with one better aligned with the planetary realities we can no longer ignore. As one definition puts it, degrowth is "a downscaling of production and consumption that increases human well-being and enhances ecological conditions and equity on the planet", which "challenge[s] the centrality of GDP as an overarching policy objective" and where the "primacy of efficiency will be substituted by a focus on sufficiency"[2]. "Humanity has to understand itself as part of the planetary ecological system", according to another formulation that emphasises a need for "a fundamental transformation of our lives and an extensive cultural change"[3]. Yet another interpretation provides a crucial clarifying point: "Post-growth economies and societies will not be static; they will be developing still, but within planetary limits, and they will not be betting their futures on the assumption of endless material growth"[4]. The path that we have taken is just one among many, and it has already shown its true colours. We don't have to stay on it.
But the predicament we are in is this: Whichever country begins applying degrowth first may find itself at the mercy of the increasingly anarchic international system. What it faces may not necessarily be an old-school military invasion by a foreign power, but a much more pernicious threat: hostile takeover. In the absence of strong international cooperation and institutions, the global commons are up for grabs. We are being discouraged from doing the right thing.
It has become trivially easy for any major player on the global stage to say all the right things about the environment and trumpet technological solutions far and wide, while at the same time pushing one brute-force carbon-intensive infrastructural project after another in pursuit of more material wealth and at the expense of energy that environmentally we can no longer afford. Appearing to lead can often be just that: an appearance. In the short term it is easier to lead the unsuspecting (or even acquiescing) audience on. Some are expert at this: It is not far-fetched to say that Donald Trump could easily win favours with the global public opinion by adopting green rhetoric while carrying on with his ecocidal policies. His base would no doubt buy into that as well.
The challenge the efforts to prioritise climate and the environment face is this: By making it clear how deep and wide the necessary transformation needs to be, they risk triggering a powerful self-preservation pushback from those who benefit from the status quo. They already have. Alternative paths to human well-being within the natural world are already being dismissed as too difficult or outlandish to even contemplate. As the debate heats up together with the climate, we are speeding – with our streamlined rhetoric and polished slogans – towards the edge of the cliff.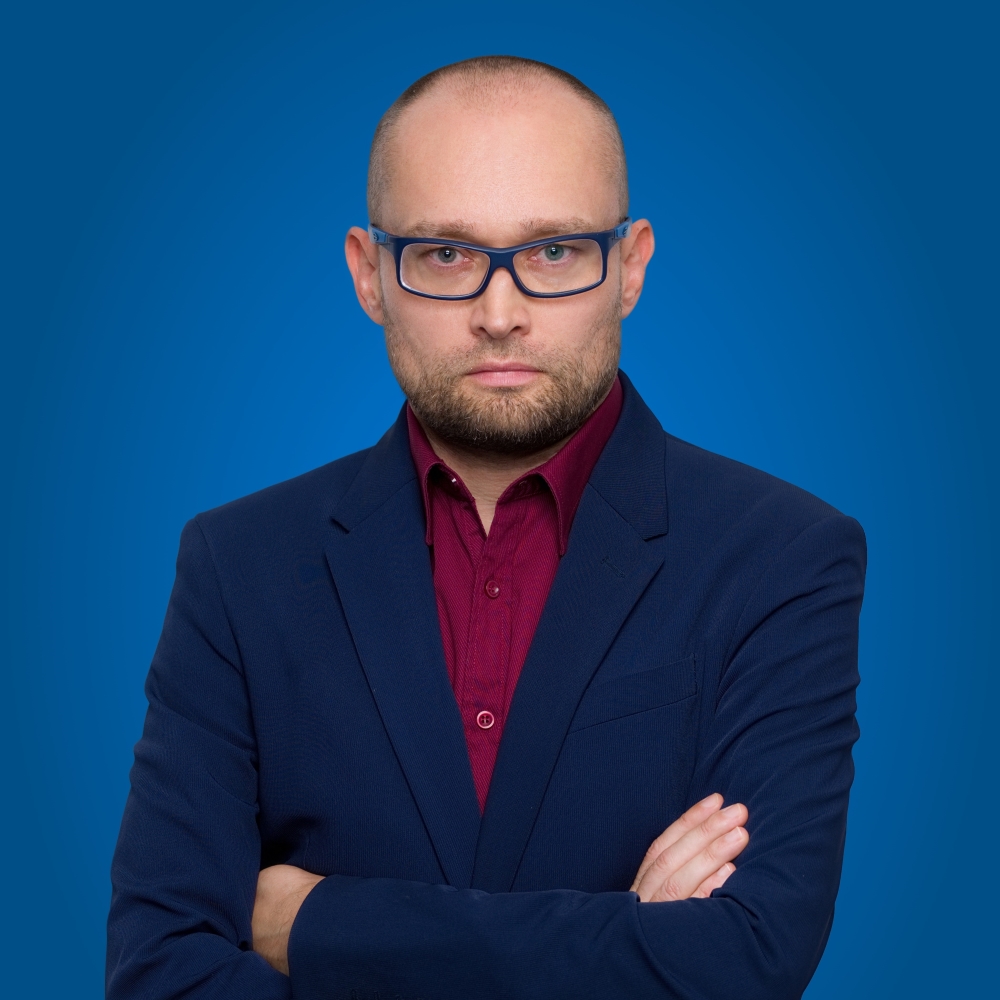 Dawid Juraszek Expert on global environmental issues. Author of the book 'Anthropocene for Beginners. Climate, Environment, Pandemics in the Age of Man'. PhD student at Maastricht University (cognitive ecocriticism), graduate in English philology, educational leadership, environmental management and international relations. He has written for, among others, Dwutygodnik, Liberté!, Krytyka Polityczna, Gazeta Wyborcza, Polityka, Newsweek, Ha!art, Lampa, Focus Historia, Travel and Poznaj Świat, as well as for numerous publications in the United States, the United Kingdom, Australia, Canada, Ireland and New Zealand. He has worked in Chinese higher education for several years.